UL Recognized or UL Listed?
Do I need UL Recognized or UL Listed Mark on my LED driver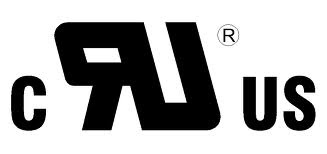 A popular question we are often asked by sign builders is, "Why do your Class 2 LED drivers only carry the UL recognized component mark? Are they also UL listed products? " Unfortunately, they are not. However, UL recognized and UL listed marks might both work for sign builders.
A Class 2 LED power supply without a wiring chamber installed can never be treated as an "end product." ANP90-12P and ANP90-0P1 are two examples of the Class 2 LED power supplies without wiring chambers installed. As a result, these products may only be applied to the UL component recognition service.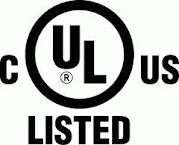 On the other hand, a Class 2 LED drivers with the wiring chamber installed may indeed be classified as an "end product" by UL. (Amperor usually includes a Y at the end of the product name, such as ANP90-12PY, to indicate that the wiring chamber is installed.) They may actually carry a UL listed mark if they are qualified to do so.
So, why doesn't Amperor's ANP90-12PY carry a UL listed mark?
While we could make it a UL listed product, there is a marketing reason not to do so. When we first developed the ANP90 single channel Class 2 LED driver, we consulted signage industry experts and UL engineers. We were told that the part could not be included in the SAM (Sign Components Manual) if it is not granted UL recognized component status through UL879, even if it is a UL listed product. Because some sign builders believe they may only use parts found in the SAM to assemble signs, we decided to make it UL recognized. This allows us to market the LED drivers to that group of sign builders,.
Below is a link to UL's explanation of the difference between UL listed and UL recognized mark.
http://www.ul.com/global/eng/pages/corporate/aboutul/ulmarks/difference/
This article specifically states, "Component/end-product compatibility is the critical link between certification of a component and certification of the end-product in which the component is used."
Amperor's ANP90, ANP155 and ANP240 LED driver series are all certified by UL879 and can all be found in the Sign Components Manual. They are designed for the sign industry; therefore, the "critical link" is established. As long as the drivers are installed in the signage application with their two COAs (Condition of Acceptability) – 2" away from the heat sources and using water tight conduits to seal the wiring chambers - sign builders should encounter no power supply related issues when attempting to get their end signage product listed by UL.