Stop thinking about IP66, Start thinking about UL 879
For the LED sign builders in US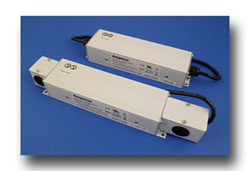 Do you know which UL standard the power supply needs to be in compliance with when it comes time to pick a power supply for your LED sign application? In this emerging and fast changing LED application market most people have a lot of questions about this such as:
My LED sign application will be installed in an outdoor wet location. What should I look for to make sure the power supply can support this kind of application?
UL48 used to be the standard which covered the electric signs industry. My application is an electric sign but is based on LED technology. Do I need to look for a power supply that meets the UL 48 standard?
People have suggested that I get a power supply listed in the SAM? What is the SAM and where can I find the SAM?
To make the situation even more confusing many power supply vendors don't know enough about UL regulations. Some power supply vendors only list the European standard, such as IP66, on their power supply specification. However; UL does not recognize the European IP specification. Using these power supplies requires the addition of a separate enclosure for the power supply to comply with UL's wet location regulations and submission of the entire LED system to UL for approval.
Following are some explanations from our in-house specialist, Larry Brack, who works with several established LED sign companies and has assisted in the development of our entire LED power supply family.
"Your ultimate goal is to find a power supply listed in the Sign Components Manual (SAM). The SAM is published quarterly. If the power supply and all other components used are listed in the most recent SAM, the UL certification for your LED sign application is automatically granted. Imagine how much time and money you can save without having your application go through UL."
"How can an LED power supply get listed in SAM? It needs to comply with UL 879, not UL 48. UL 879 is a fairly new standard designed to cover the safety concerns of the LED sign industry. The 8th edition of UL 879 just went into effect in late 2008."
"Before the power supply can be reviewed for UL 879 it needs to approved against other UL standards guiding the power supply's performance. The UL standards used for this evaluation will be different depending on the application. For example; an outdoor LED power supply must first be evaluated to UL 1310 Class II before submission for UL 879. In order to be approved for wet locations the power supply must also be evaluated to UL 50." UL does not recognize TUV's IP specifications to qualify for wet location approvals."
"However; picking an LED power supply from the SAM is not the end of the story. When the SAM lists a component they describe the conditions of acceptability. I've seen unusual conditions of acceptability on LED power supplies that can severely limit their application in the field. Unless you allow for these "conditions of acceptability" you could incur increased costs and may not be able to get UL status for your end application."
"The conditions of acceptability for our ANP-90, ANP-155, and ANP-240 LED power supply series are as simple and lenient as UL permits. They specify that Amperor's power supplies only need to be installed at least 2 inches away from heat generating components; and, for wet locations, liquid tight conduit fittings need to be used at input and output wiring connections. Yes, they are as simple and straight forward as they read."
If you need more help in picking the perfect power supply for your LED sign application come check out our website. You can contact (281-664-1209) or EMAIL us directly or find our professional manuafacturer's representatives in your local area. We guarantee our revolutionary LED power supply family can save you both time and money in the implementation of your LED sign application.