Why and When to Consider Doing a Custom LED Driver Design
Can I find an LED driver off the shelf to fulfill any of my LED application needs?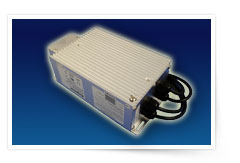 It is common for system engineers to leave the power supply as the last design segment of the product development cycle. This can cause a problem since some unusual requirements might appear when it comes time to source the power supply. For example, the power supply might need to be oddly shaped in order to fit into the available space left in the system. This happens in the LED sign and lighting industries too. To make the matters worse, LED application developers often think it is possible to purchase a standard off-the-shelf LED driver to fulfill the unusual needs. This is simply not the case!
Most LED driver suppliers in the market have already heavily invested in their regular product lines. Because their standard products have already been manufactured and introduced into the distribution channels, those suppliers tend to push the buyers into making last-minute changes on the system level to use their inventory items instead of designing custom products to suit the need. This can cause delays in the system development schedule. In addition, most of the LED driver suppliers don't have their own R&D and manufacturing facilities. They are just marketing companies who rely on the so-called "virtual factories" or "contract manufacturers" to produce products. Any design change requirements need to be communicated effectively and performed flawlessly between different entities. This makes even the most basic modification look complicated which is why the LED suppliers don't like to offer custom design service.
Fortunately Amperor operates in the opposite way. We have our own R&D and manufacturing facilities in China with the ability to generate a customized power supply design in a relatively short period of time. Our Houston based English-speaking product managers and the field application engineers are ready to fly to the customer's location to start a face-to-face custom design dialog whenever needed. Our R&D and manufacturing engineers can make themselves available via VOIP or video conference calls. Should you find yourself in a situation where an off-the-shelf LED driver cannot fulfill your needs, it would be wise to contact Amperor to have your custom design created.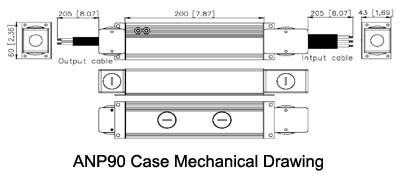 Some examples of the custom changes we have implemented on our standard line LED drivers:
Perform a PCB Re-layout to fit the circuitry into an oddly shaped mechanical case design.
Add in an extra auxiliary voltage output.
Change the output cable design to meet the system needs.
Shorten the LED driver start-up time.
etc...
Call (281-807-3320) or EMAIL us to discuss your design needs.